" you wouldn't have known her,

you'd have seen her everywhere at once,

in a hotel, in a street, in a train,
in a bar, in a book, in a film,
in yourself.. you'd never know anything,

neither you nor anyone else..

no one will ever know.

she is uncapable of knowing.
"
- Marguerite Duras
© all content on this website is protected by copyrights.

The Darkness exhibition took place in the artist's studio in May 2019, accompanied with a text by the philosopher and former MFA director at Bezalel Academy of Art and Design, Raphael Zagury-Orly. The exhibition consisted of works by Louise Bourgeois and Louise Lawler, as well as works by established and young Israeli artists. The exhibition closing event comprised live painting on black canvas by Narkis Vizel, red photograms by Yana Rotner and music by Noski (Yuval Jonas and Ron Auerbach).
THE
PHILOSOPHER
Plato in the Myth of the Cave tells the tale of the perpetual strife for the philosopher to come out of the fleeting realm of images and opinions to gaze into the eternal light of the ideas. And when coming to the summit of the Cave, contemplating the plentiful revelation of meaning illuminating the essence of Being, Plato insists not on the appeasing and pacifying light but rather on the blindness which it causes. The philosopher, blinded by the light, sees only the night, more night, obscurity, more obscurity. As if philosophy, when revealing the light also needed to see the night, when unveiling meaning also required us to still perceive its inherent obscurity.
THE
ARTIST
Just like the philosopher, when creating, is blinded by the process and finds solace in the darkness. Why does darkness lie in the source of light? Why each time philosophy reveals meaning it discloses also its intimate obscurity? Why does light also show itself as the obscure? What says the obscure? The obscure light of each singular event?
TEXT BY : RAPHAEL ZAGURY-ORLY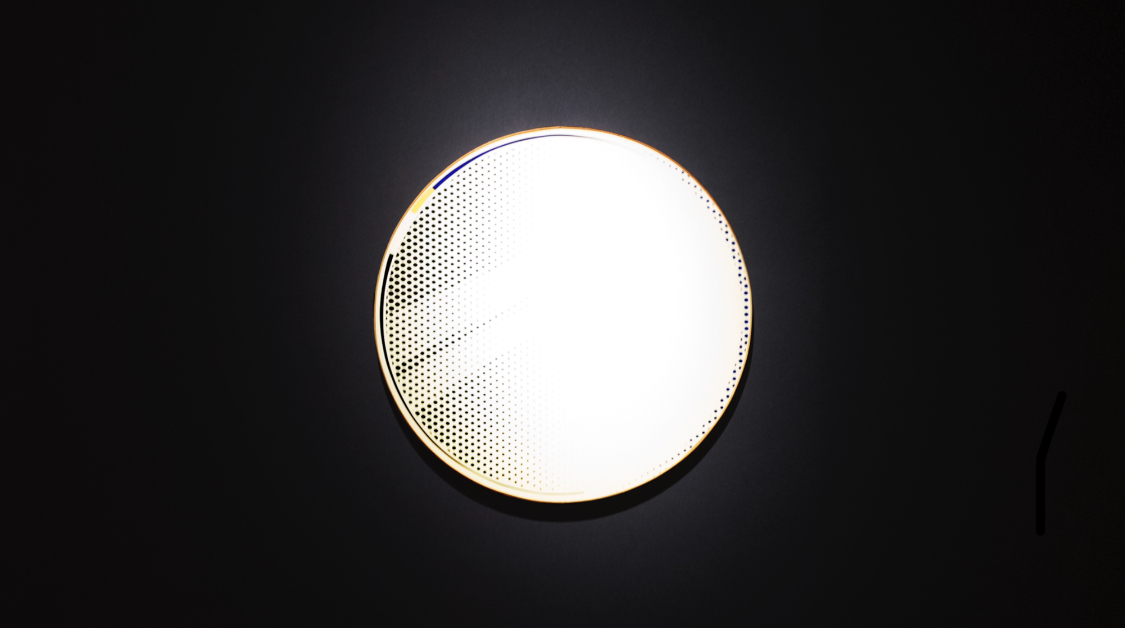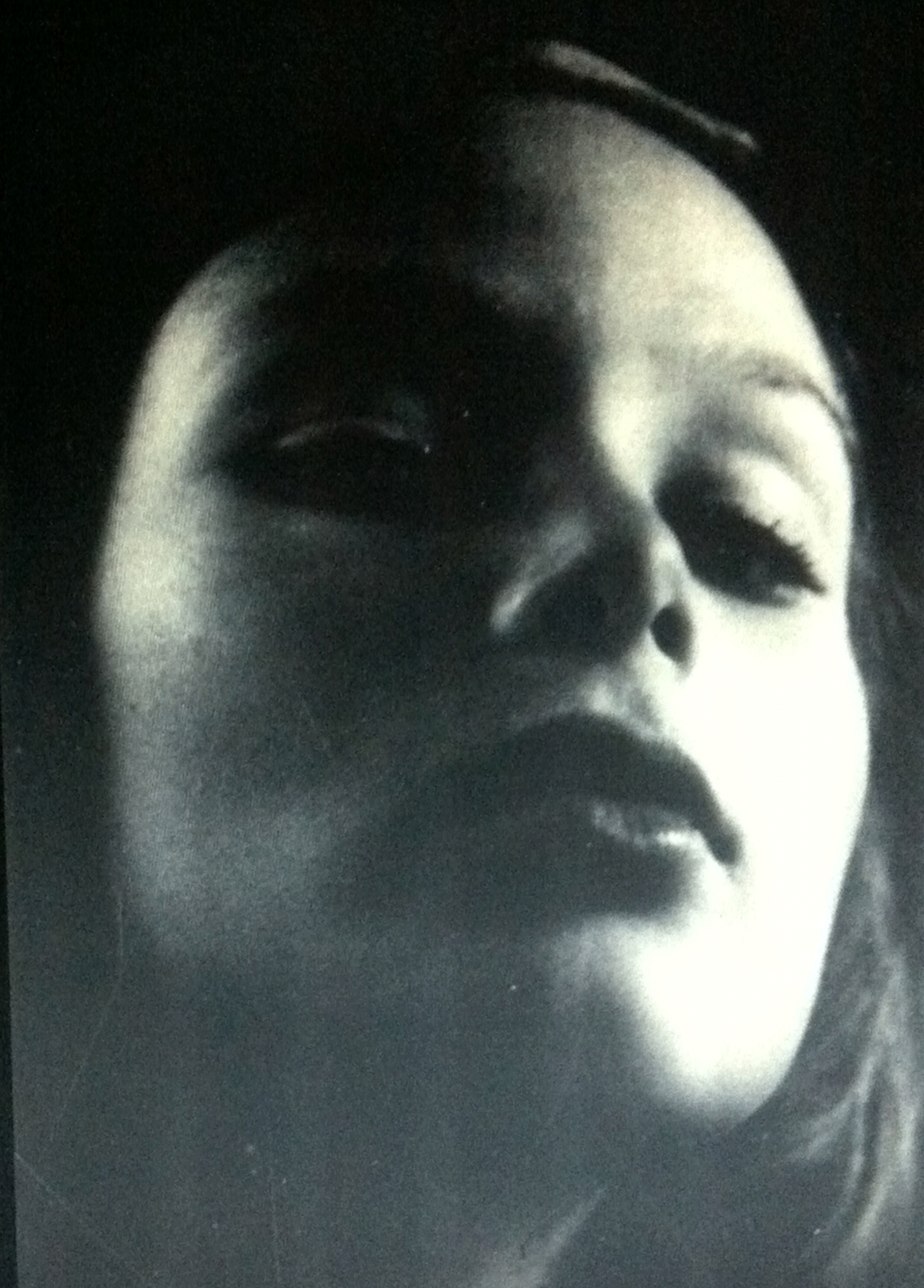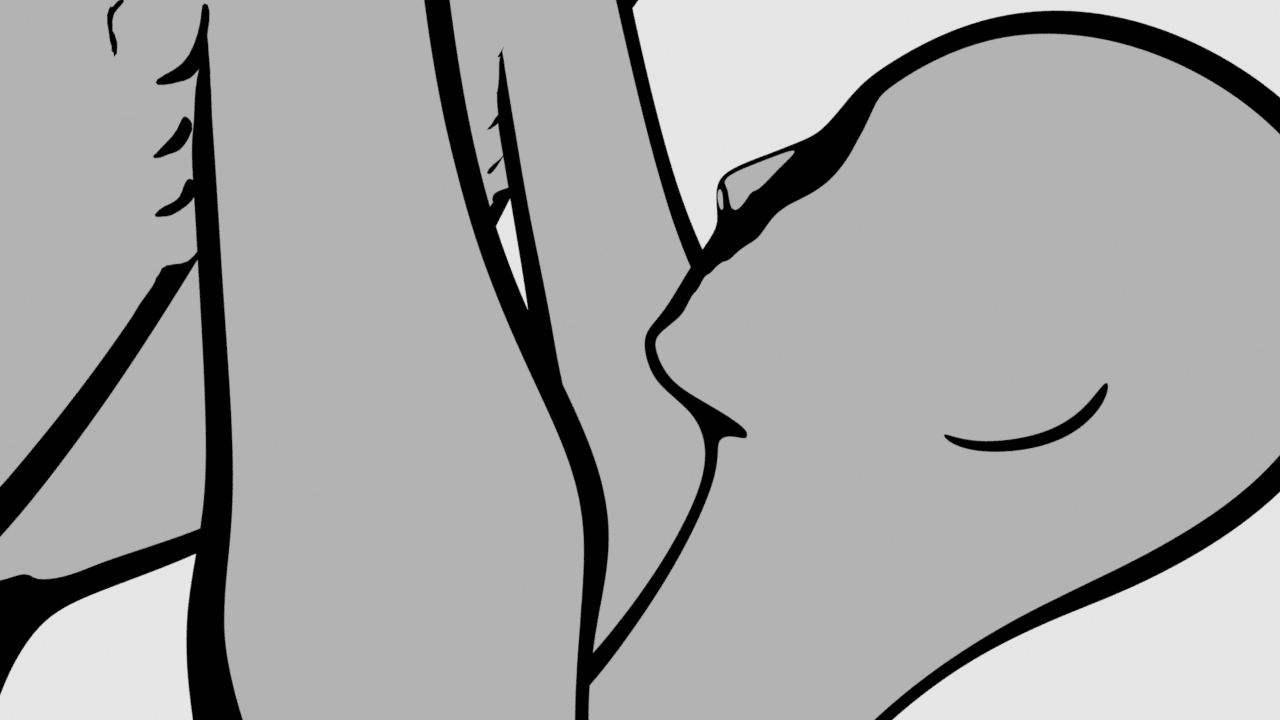 LOOKING AT HER REFLECTION
Looking at her Reflection
was an online exhibition which took place in May 2020 during the Covid-19 crisis. it consisted in works of established contemporary artists such as Liz Deschenes and Yehudit Sasportas as well as historical artists such as Berenice Abbot and Peter Roehr. The exhibition was accompanied by a variation around a text by Maurice Blanchot and a text by Liz Deschenes.
In the memory of Lucia Bose, corona virus victim, 1931-2020
As always,
I go back in time and, refer to how people were thinking about photography in the 1800's - Geoffrey Batchen in his book "Each Wild Idea" references a response by the American writer Nathaniel Willis in 1839 :

"…Talk not of 'holding the mirror up to nature, she will hold it up to herself. "
Fortunately, art historians like Geoffrey Batchen and Kaja Silverman quoted below from her book
" The Analogy of Photography " chronicle the ever - changing discipline of Photography, and have upended narrow views presented by both Willis and Baudelaire when Photography was at its beginnings.
As always,
" Photography is also unstoppably developmental.

It began with the pinhole camera, which was more found than invented, morphed into the optical camera obscura, was reborn as chemical photography,

and lives on in a digital form.

It moves through time, in search of other "kin" some of which are visual, but others of which may be architectural, philosophical or literary. "
TEXT BY : LIZ DESCHENES
ARTISTS



IRA JAN‭ / LIZ DESCHENES / YEHUDIT SASPORTAS‭ / AVIVA URI / ‬PETER ROEHR‭ / YOSSI BREGER‭ / ‬YANA ROTNER‭ / ‬VERONICA‭ ‬NICOLE TETELBAUM‭ / YASMIN DAVIS‭ /‬ BERENICE ABBOTT / ANNEMARIE SCHWARZENBACH / SUSAN LIPSKI aka MEIR AGASSI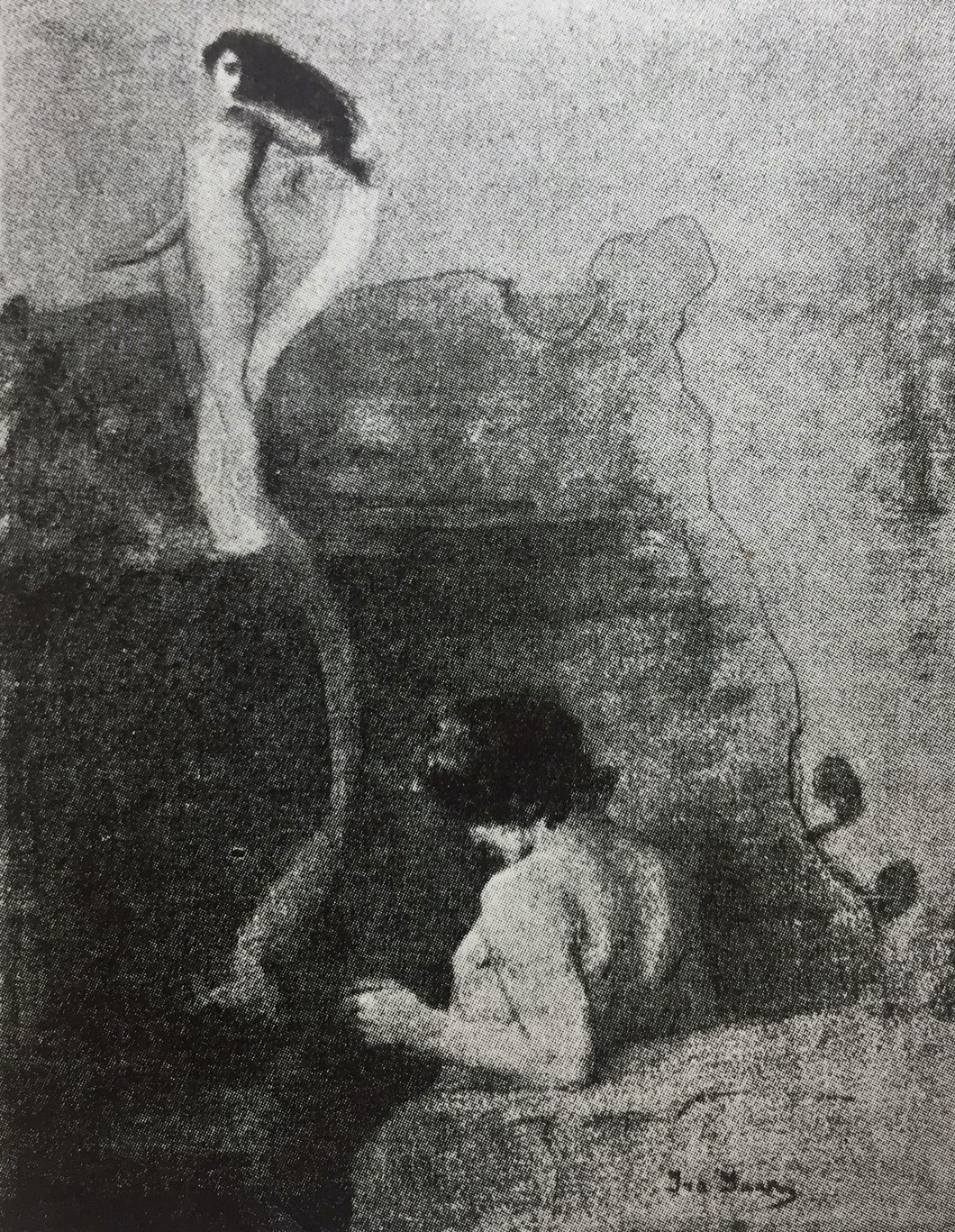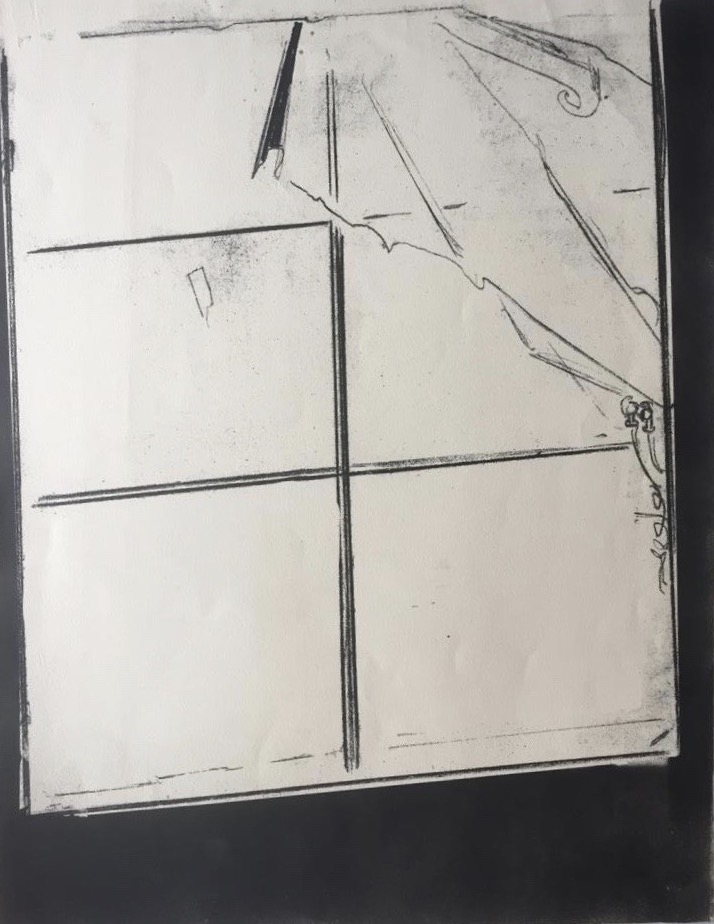 LOOKING AT HER REFLECTION
WITH MAURICE BLANCHOT
" The feminine is a way of being which escapes light "

— Emmanuel Levinas
The mythical figure of the woman escaping light is Euridyce in the myth of Orpheus. In the myth, Orpheus goes to Hades, the kingdom of the dead, to retrieve the woman he loves, Euridyce, and to bring her back to life he has to hold her by the hand, climb back without ever turning back to look at her. And yet he does and loses her. Maurice Blanchot in his text, " The gaze of Orpheus ", poses the question:

What does Orpheus want?

" Orpheus does not demand Euridyce in her diurnal truth and her everyday charm, but in her nocturnal darkness, in her distance, her body closed, her face sealed, ( he ) wants to see her not when she is visible but when she is invisible, and not as the intimacy of a familiar life, but as the strangeness of that which excludes all intimacy; ( he ) does not want to make her live, but to have the fullness of her death living in her."
What does She - Orpheus want?

What does the myth of Orpheus teach us when we try to understand the nature of the look of a woman at her own reflection? what if Euridyce tries to bring herself back from the night?

According to Blanchot, Orpheus has only one concern: " (...) to look into the night at what the night is concealing - the other night, concealment which becomes visible. "

What is Eurydice ( she ) looking for in her reflection? The hidden part of herself? The presence of her infinite absence? The return to the uncertainty of the origin?

Maybe, just maybe, photography in its fugitive capture of the space could give Eurydice a glimpse at the hidden part of herself.


TEXT BY : YANA ROTNER

PORTRAITS AND PHOTOGRAMS

ALON SEGEV GALLERY

17.11 - 23.12.2022




Yana Rotner's first solo exhibition at Alon Segev gallery, showing a new body of work, including a series of portrait photographs and color photograms. In Italian, a portrait is called "Ritratto", also meaning withdrawal. Yana Rotner's portraits take this step back, retreating to an ineffable and discreet soft darkness, from which the faces seem to emerge.

Rotner filmed most of the portraits at her Tel-Aviv studio, portraits of figures from the art world, among them, a poet, a dancer, a photographer. Rotner's work method consists of filming brief sequences using a 16mm Bolex film camera. She then develops a selection of photographs cut out from the film and prints them on paper.

In this process, the reductive photographic moment, which captures an image, can be circumvented, and a continuous sequence of images reflecting the passage of time can be recorded. This allows the artist to be in the flow of time and only later to select the image best rendering the fraction of a moment that may not have been captured by memory.




.

Yana Rotner, Images (from left) : Meshi Olinky 1, Yasmin Davis 3, Karin Kimel 2, 2022.
DETAILS
︎

" ..The exhibition and the people around it gave
me the impression of something new, exciting and a bit scary. "

© all content on this website is protected by copyrights.